✨


Pro features,
better results
🎨

Your site, your look
Upload custom icons
With the help of custom icon upload, you can use any kind of icons for your Gift Hunt session. This function also makes it possible to easily use Gift Hunt during the whole year not just around holidays. Learn more...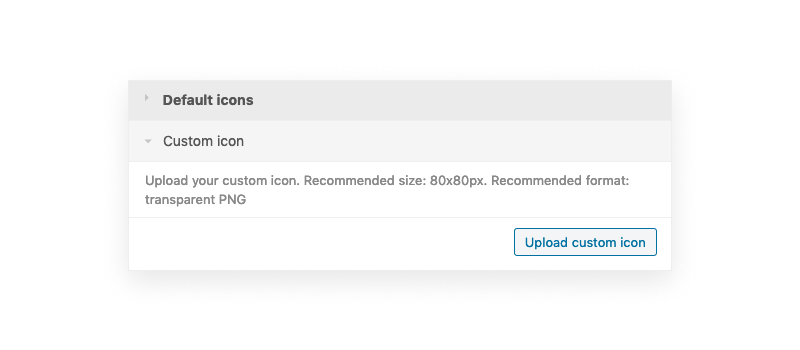 🎯

Placement matters
Icon placement options
While displaying your Gift Hunt session icon in a random position is effective as well, sometimes, using a fix position makes it easier to guide your visitors. With the 3 additional icon placement options (bottom-left, bottom right, center) you can easily do that. Learn more...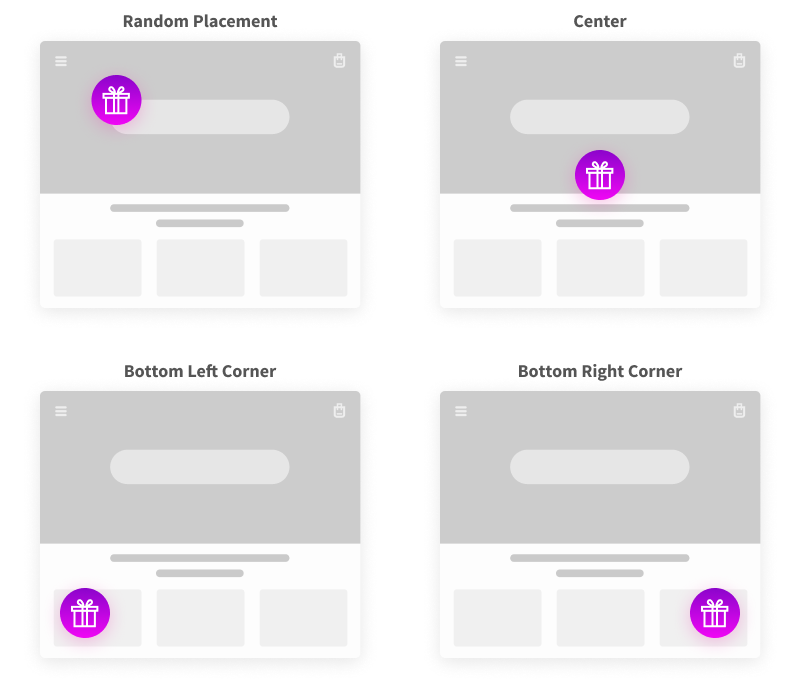 💃

I like the way you move
Additional icon animatios
Sometimes you need a different kind of animation to grab the attention of your visitors. Gift Hunt Pro can help you with that with it's 5 built in icon animations. Learn more...
👩‍🎤

Make it pop
Popup window designs
Use one from the seasonal (🎃 Halloween, 🎄 Christmas, 🐰 Ester) or the dark popup window design for a better look. Learn more...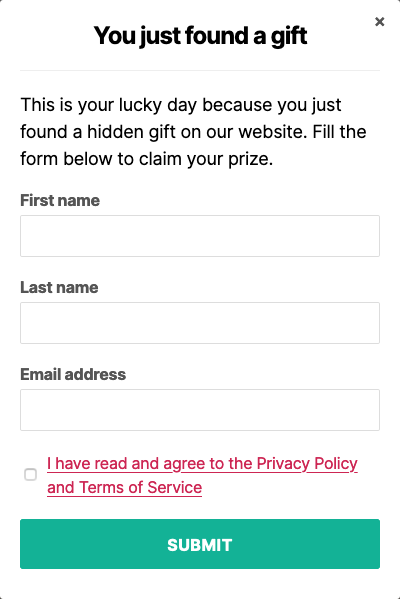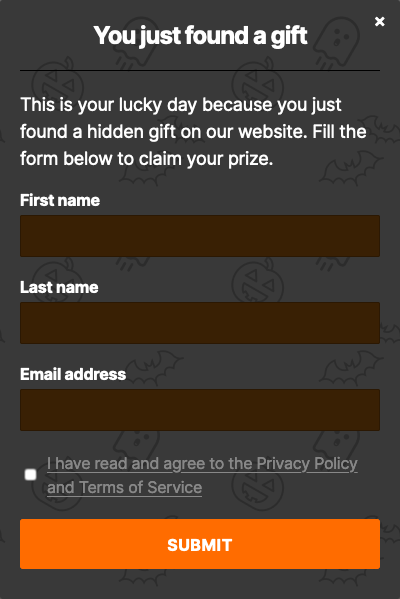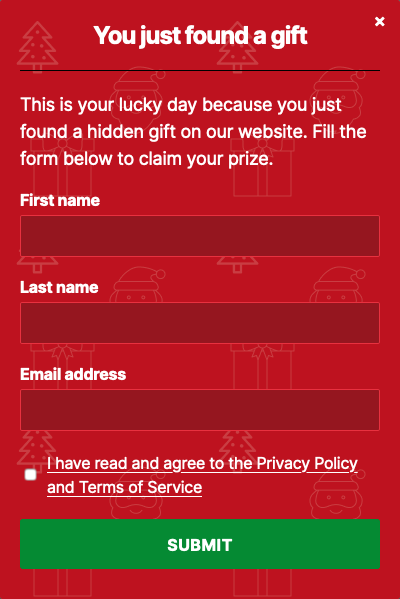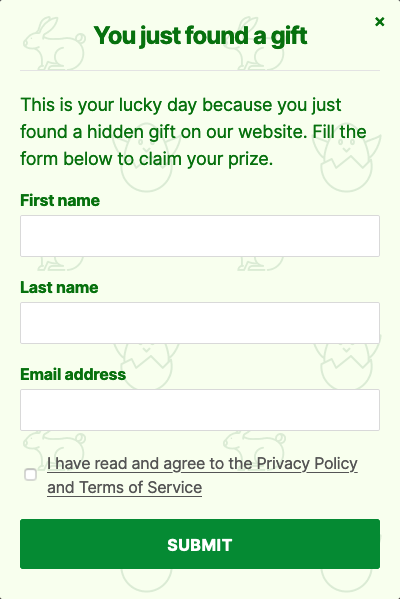 💌

An email design that fits to your Gift Hunt session
Success email templates
With Gift Hunt Pro you can select one from the 6 built in success email templates to create a unified experience. The following templates are available in Gift Hunt Pro:
Unstyled
Default light
Default dark
Halloween
Christmas
Easter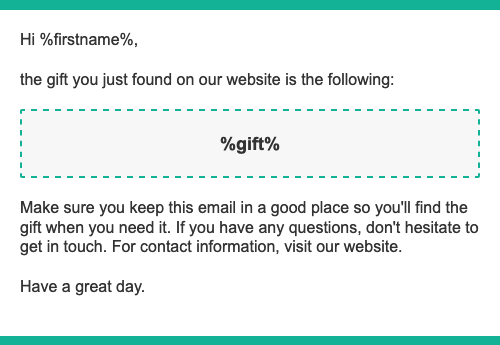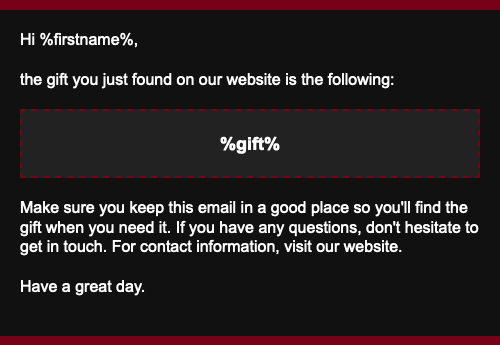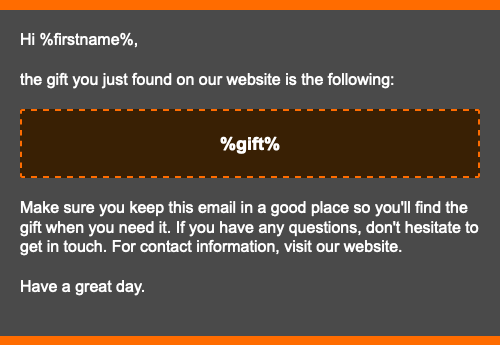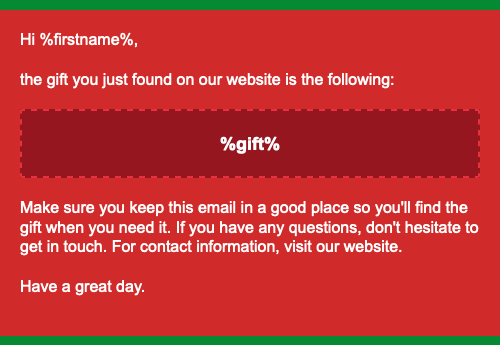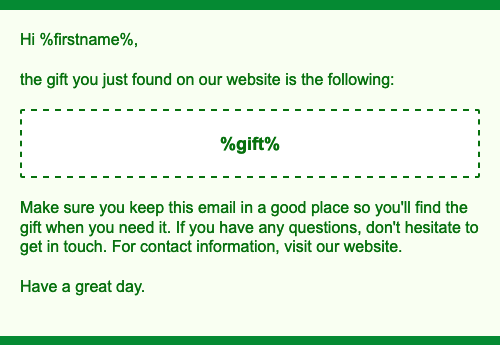 🎁

Control where your gift icon appears
Shortcode placement
Sometimes, you want to drive more traffic to a specific section of your page. That's when the ability to place your gift icon with a shortcode comes handy. Learn more...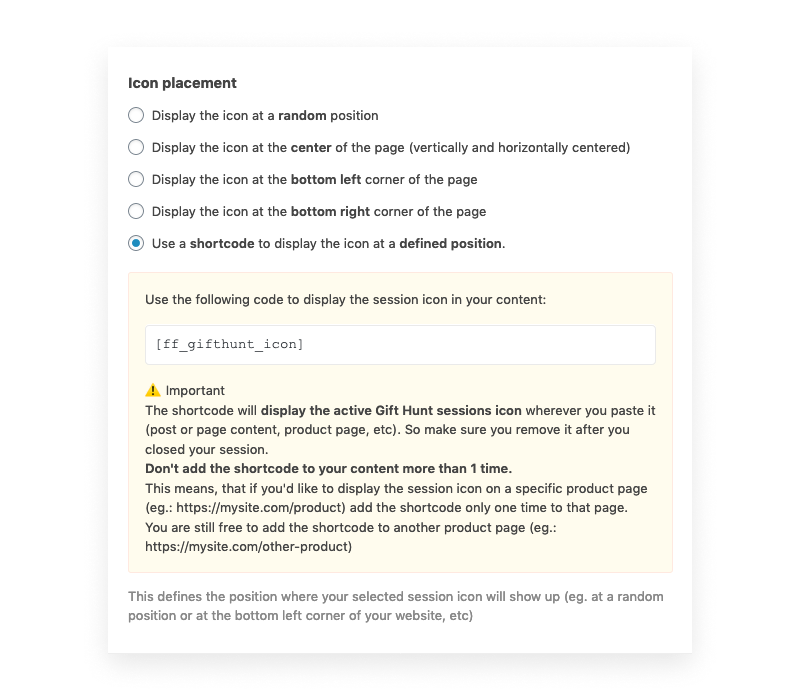 🔗

Integrate with other systems
Custom popup content
By default, when someone finds a gift on your website, the plugin will display a data collection form. With custom popup windows you have the option to display any kind of content to your visitors. So you can easily add a Mailchimp subscription form, a payment form, a YouTube video and much more things. Learn more...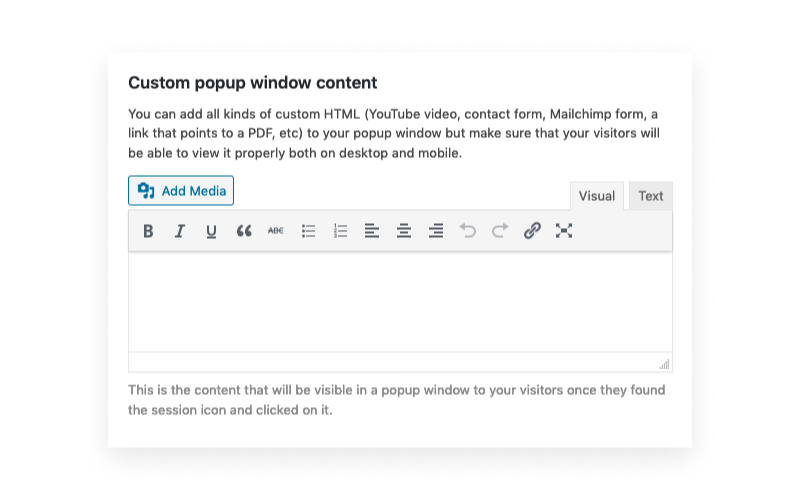 🐵

Skip the step of manually import and export the collected data
Built-in Mailchimp integration
The main benefit of using this feature is that you don't need to manually export and import the collected information. Data is automatically synced to the audience list you set up in the plugin.
This means, that once a hunter has been added to your Mailchimp audience list, you can enjoy all the benefits of that system. For example, you can send a follow-up message to the hunters, or move them to a separate list, etc. Learn more...